General
Mission
Philosophy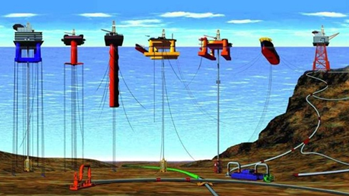 DMAR Engineering, Inc. is a Houston-based independent engineering firm specializing in offshore energy developments. We provide the following engineering services:


Field Development Planning
Concept Selection and Design
Front End Engineering Design
Detailed Engineering Design

Engineering Management
Third Party Verification
Fabrication & Procurement Support
Installation & Operation Support
Our core technical expertise includes:

- Fixed and Floating Systems

Structure Types:
TLP, Spar, Semi-Submersible, FPSO, Jack-Up, CALM Buoy, Jacket, Novel Concepts
Specialty Areas:
Naval Architecture, Hydrodynamics, Structural Engineering, and Mooring Systems
Installation Engineering, Fabrication Support, and Engineering Management

- Marine Riser and Pipeline

Structure Types:
SCR, TTR, Flexible Riser, Hybrid Riser, Umbilical, Subsea Flowlines
Specialty Areas:
Global Design, Component Design, Procurement Support, Installation Engineering, and Engineering Management

- Subsea Systems

Structure Types:
Foundations, Protection Structures, Manifold, PLEM, PLET, SUTA, ILS
Specialty Areas:
Field Architecture, Structural Design, Installation Engineering, Fabrication Support, and Engineering Management

DMAR engineers are experienced in working fast-track projects. DMAR engineers are familiar with the applicable classification societies rules; and have close work relationships with ABS, DNV and regulatory agencies, as well as certified verification agents (CVA). Therefore DMAR is able to avoid the potential problems and time delays that normally occur during the detailed engineering design phases of a fast-track project.